The owner name is Tiffany Kosel. She has always had a love for baking. From an early age, she was in the kitchen cooking and baking for her family. As the years passed,  friends and family have relentlessly encouraged her to share her love of baking and creativity with others. DELIGHTFUL HEARTS SWEET TREATS is finally here!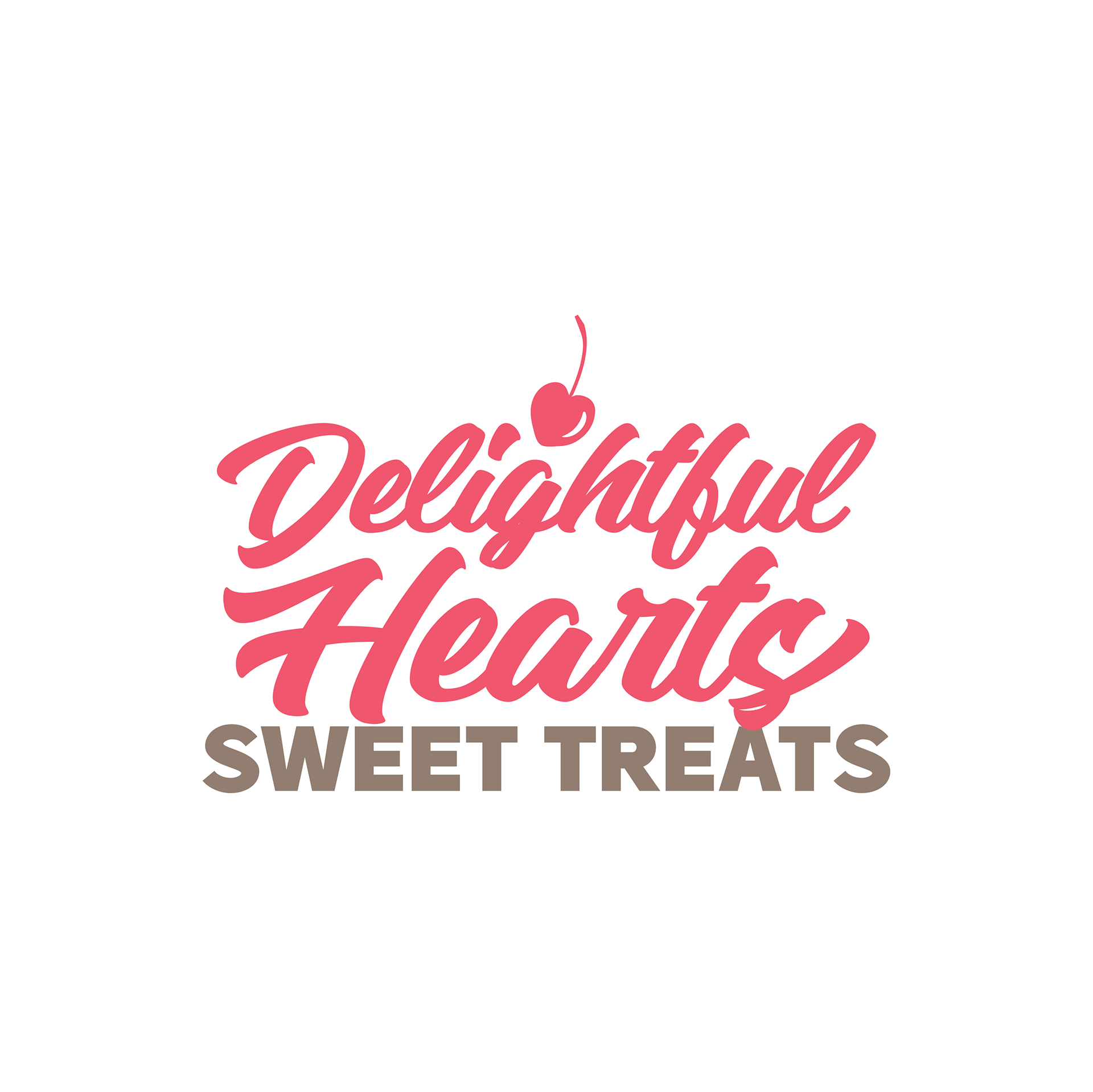 On this project I decided that I wanted to do something different. After doing some discovery and research I wanted to build something that really hit home and visually said "Baking". Im going to set the main focus on cupcakes where it should be. I really wanted to supply this client with ample ideas and assets to really bolster her brand.
I decided go with a color palette that emulated a cupcake and sprinkles. I found a beautiful cupcake image and decided these are the colors. I choice 3 primary colors and 2 secondary colors to break up the space and contrasted well.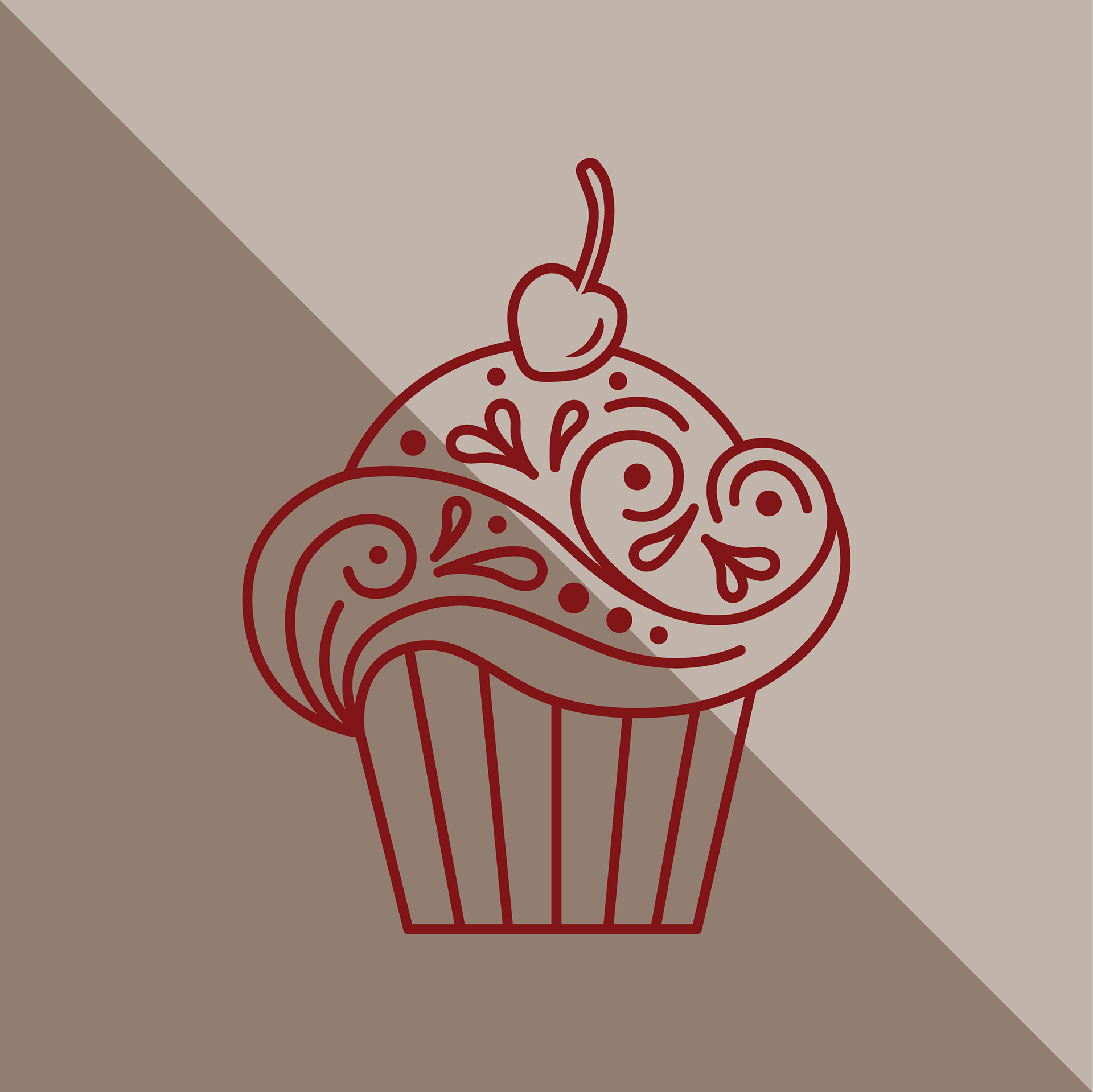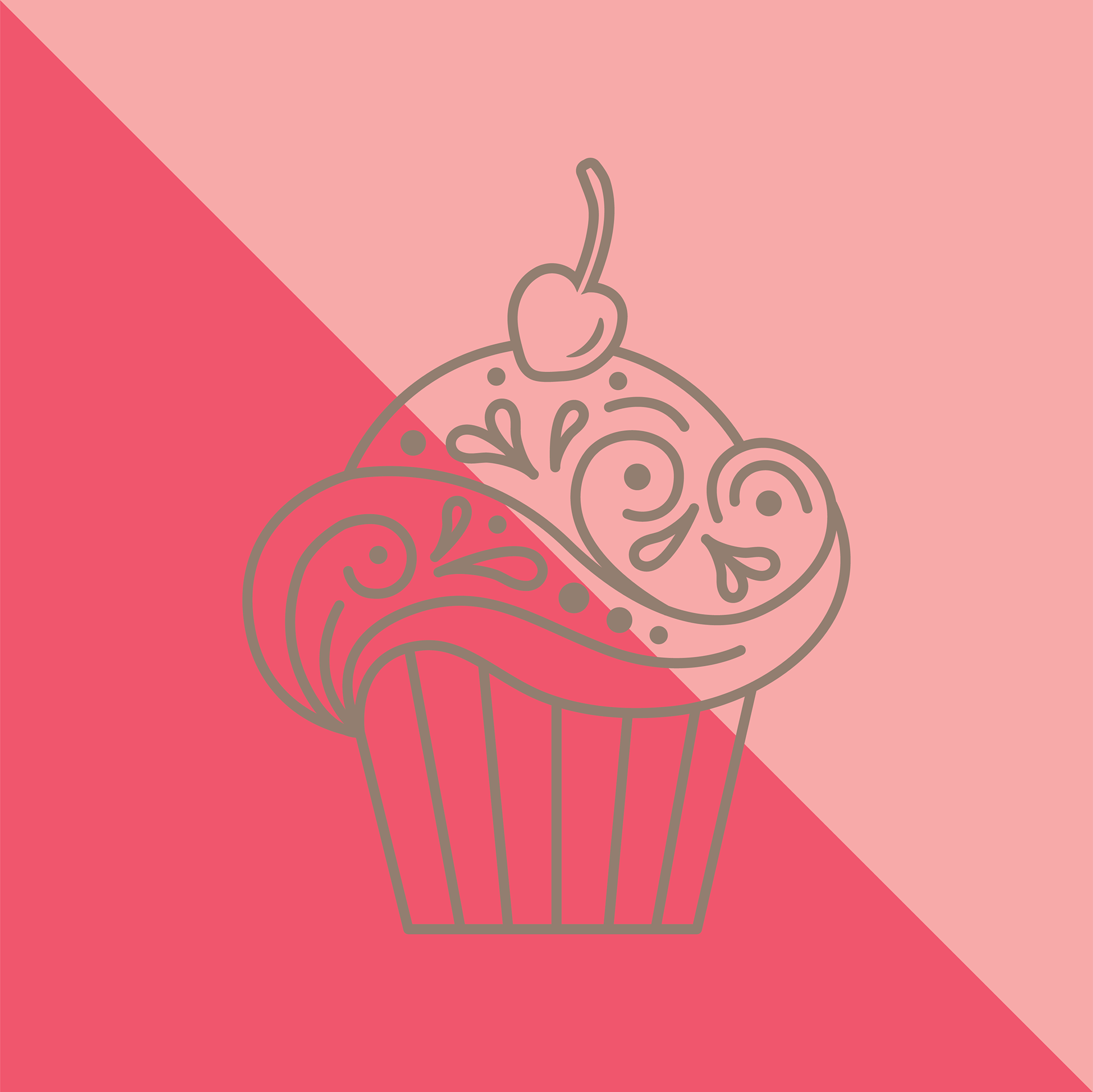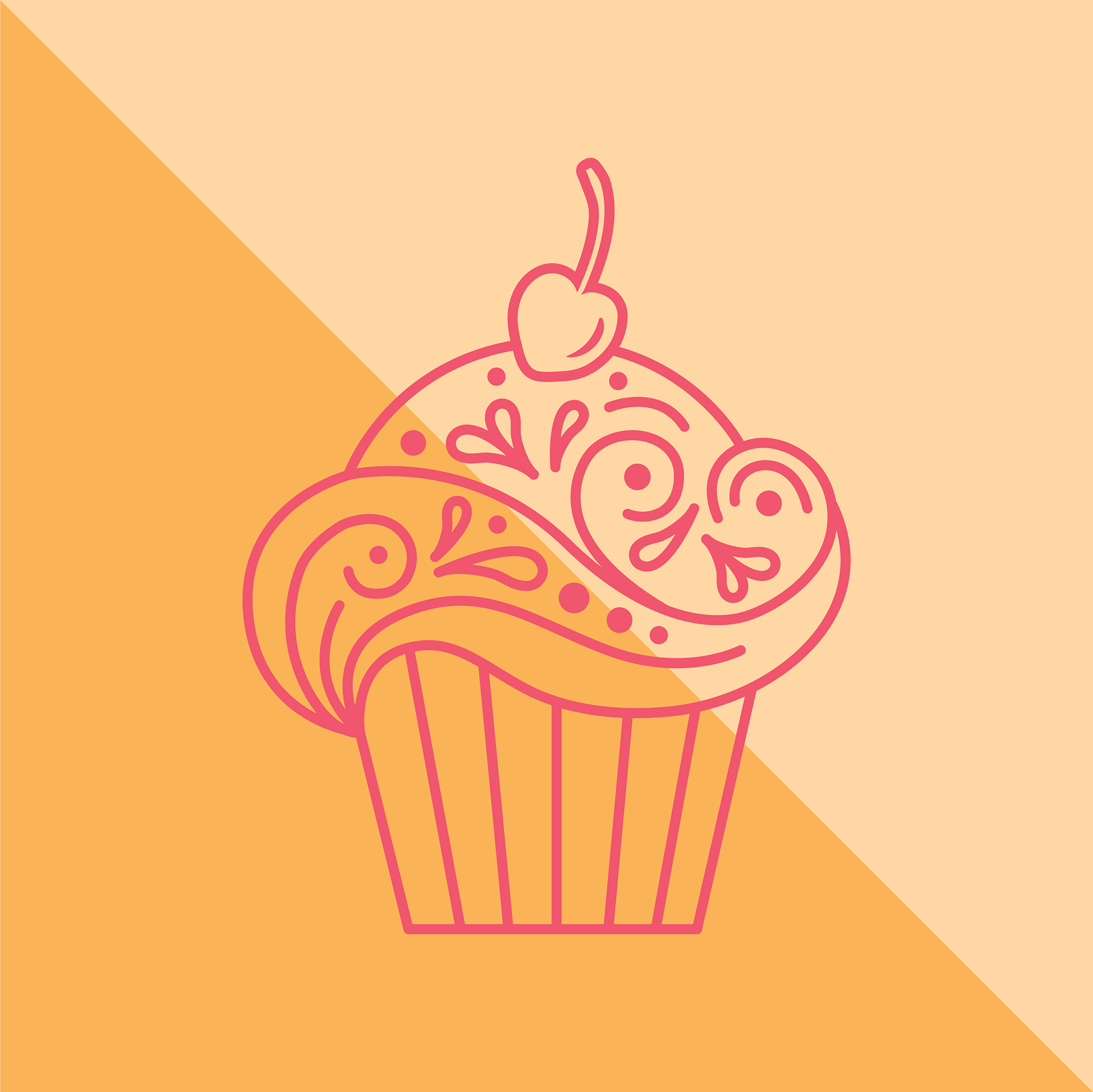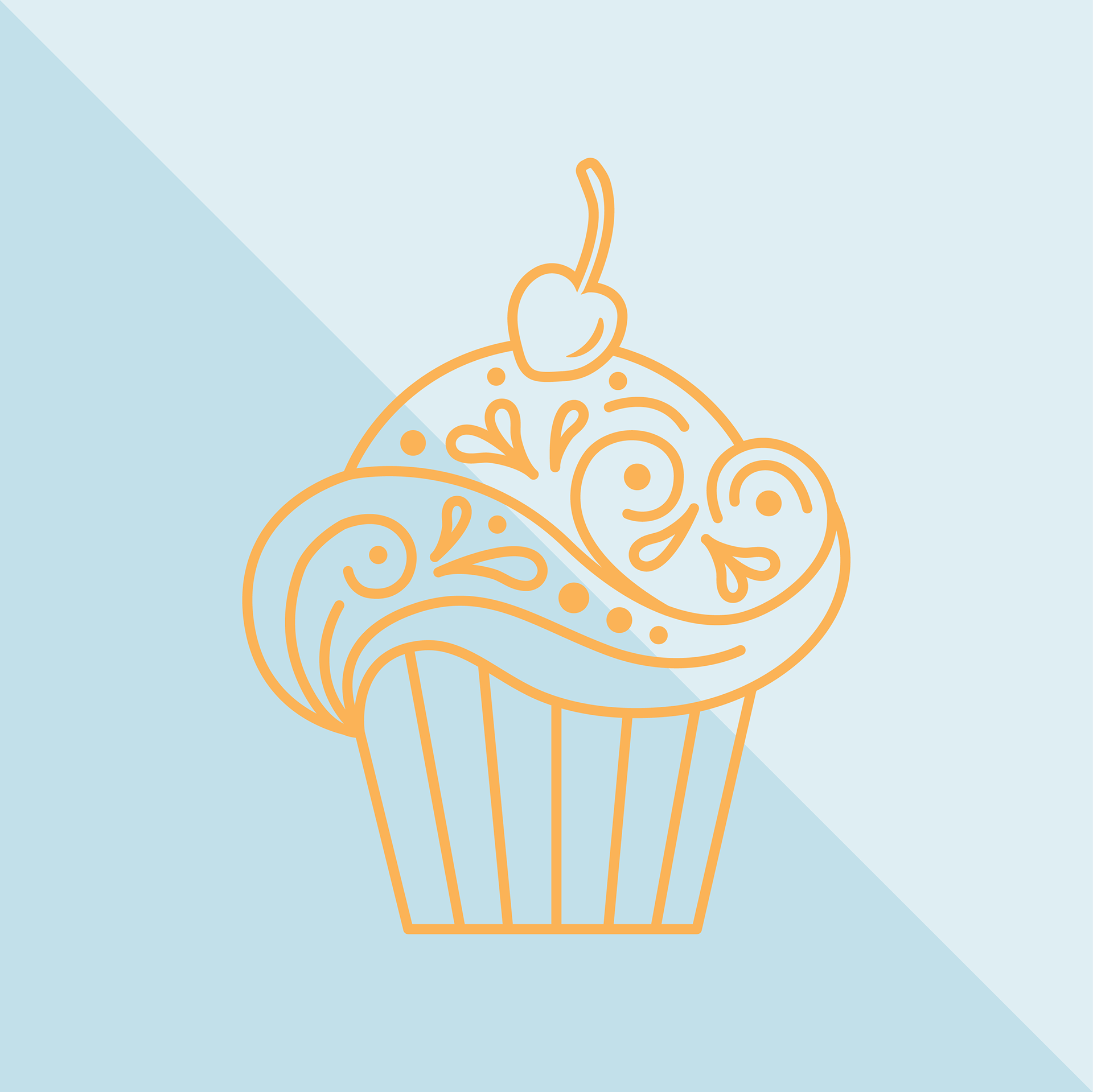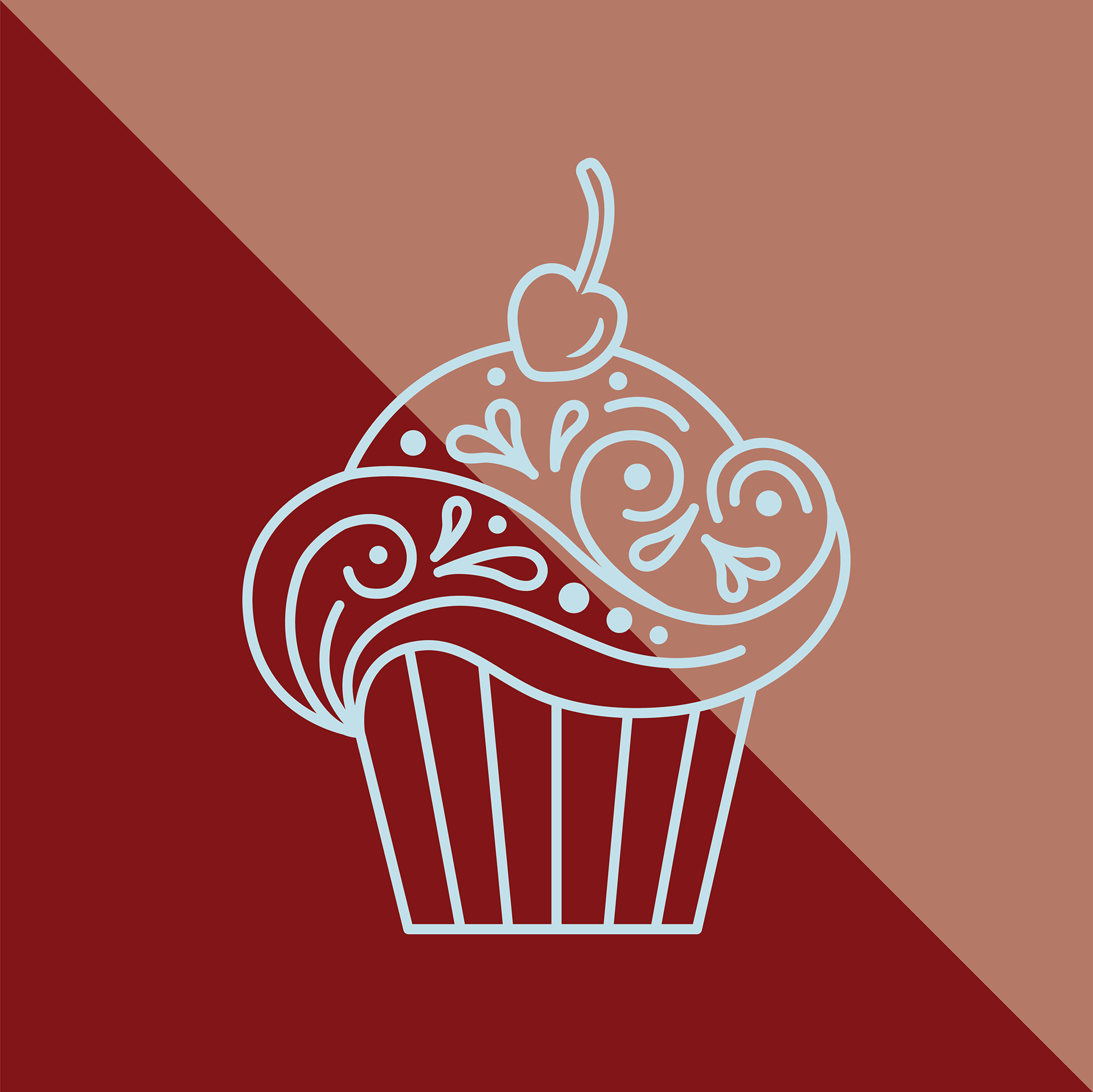 Social Media Banner / Web Ad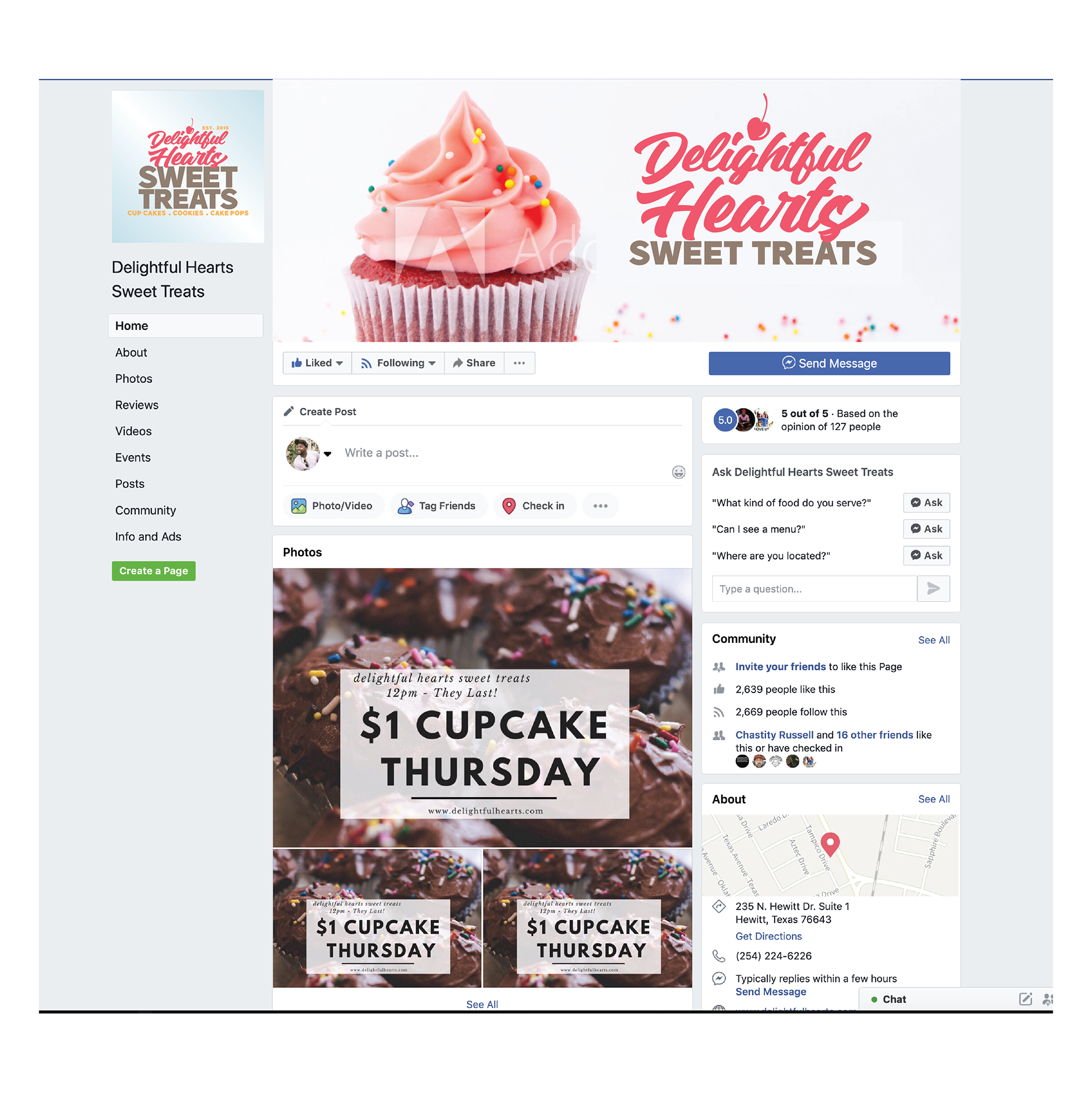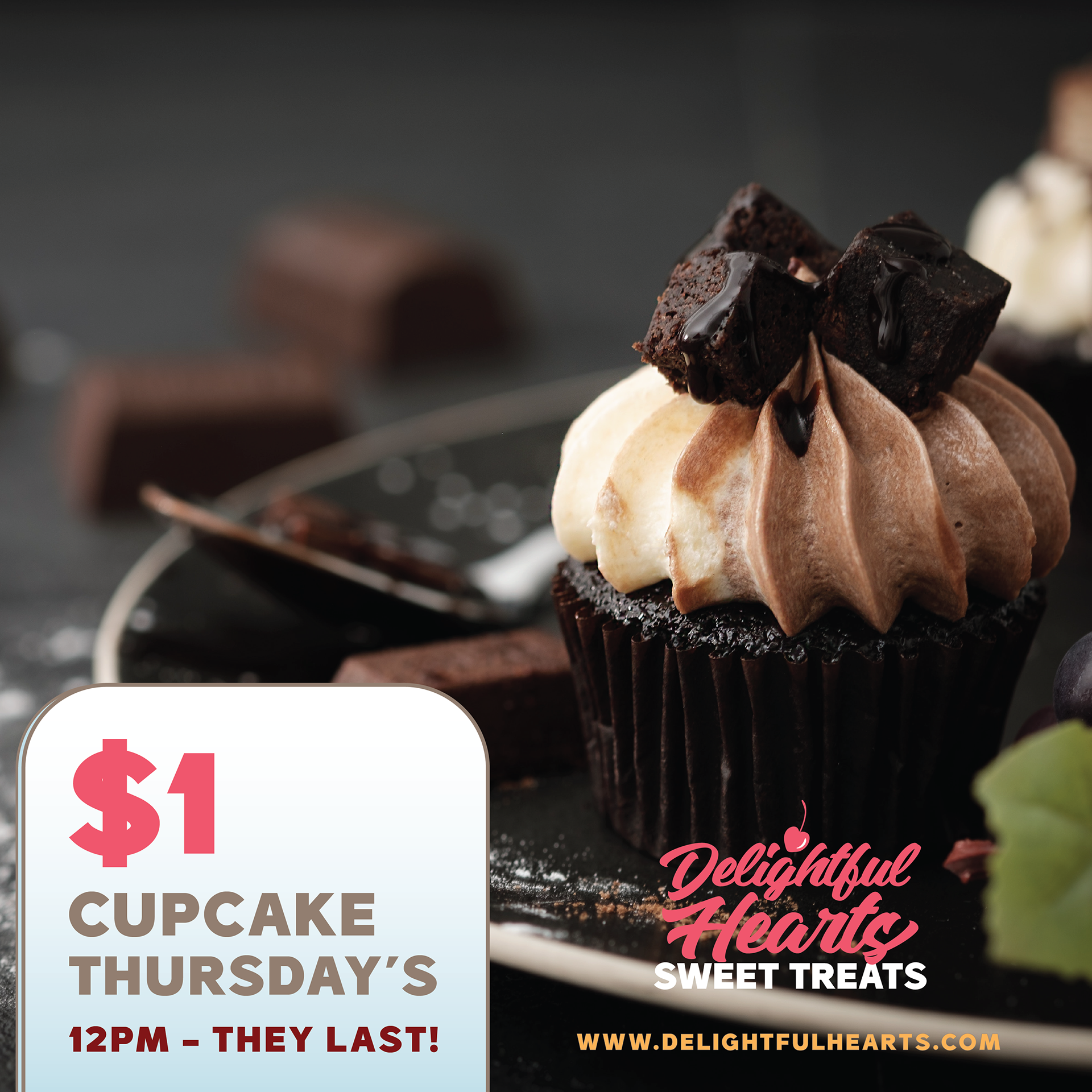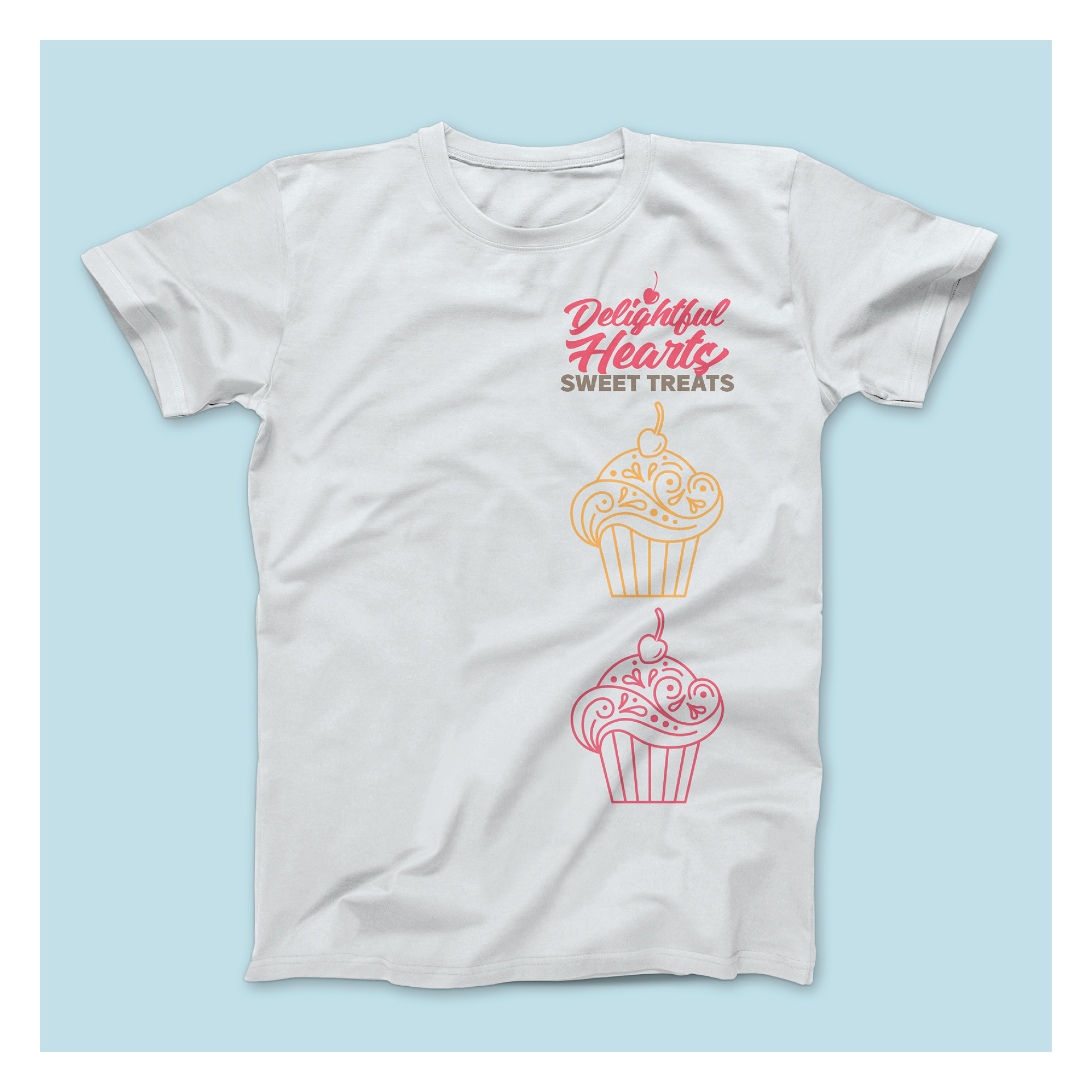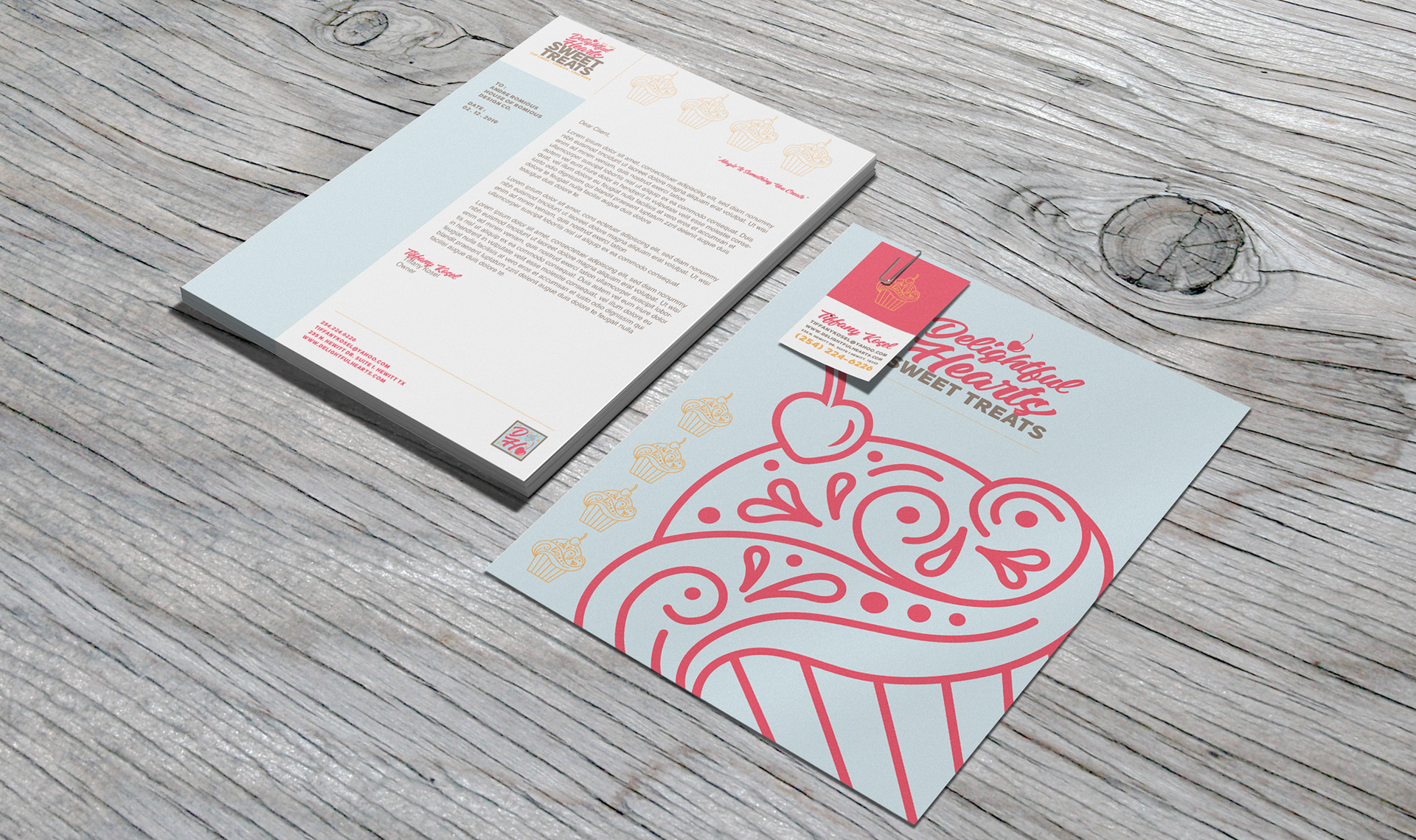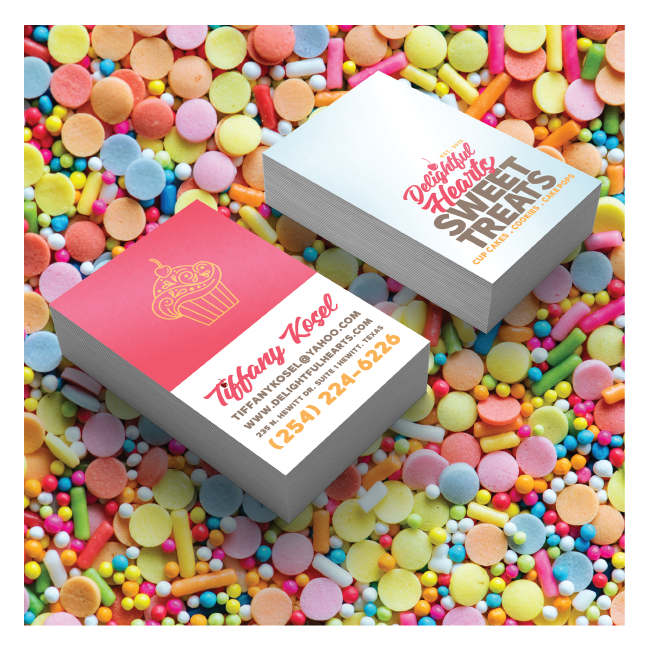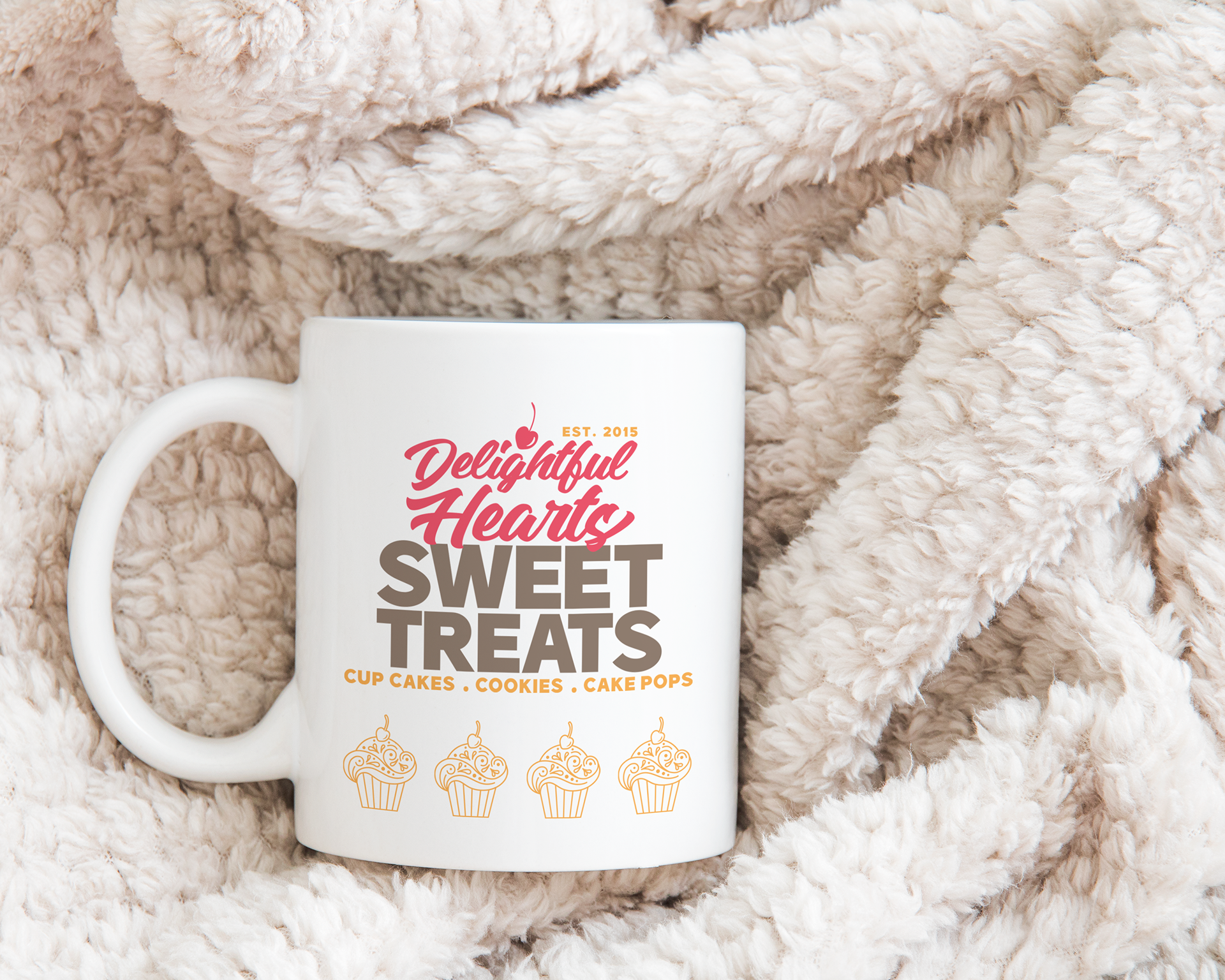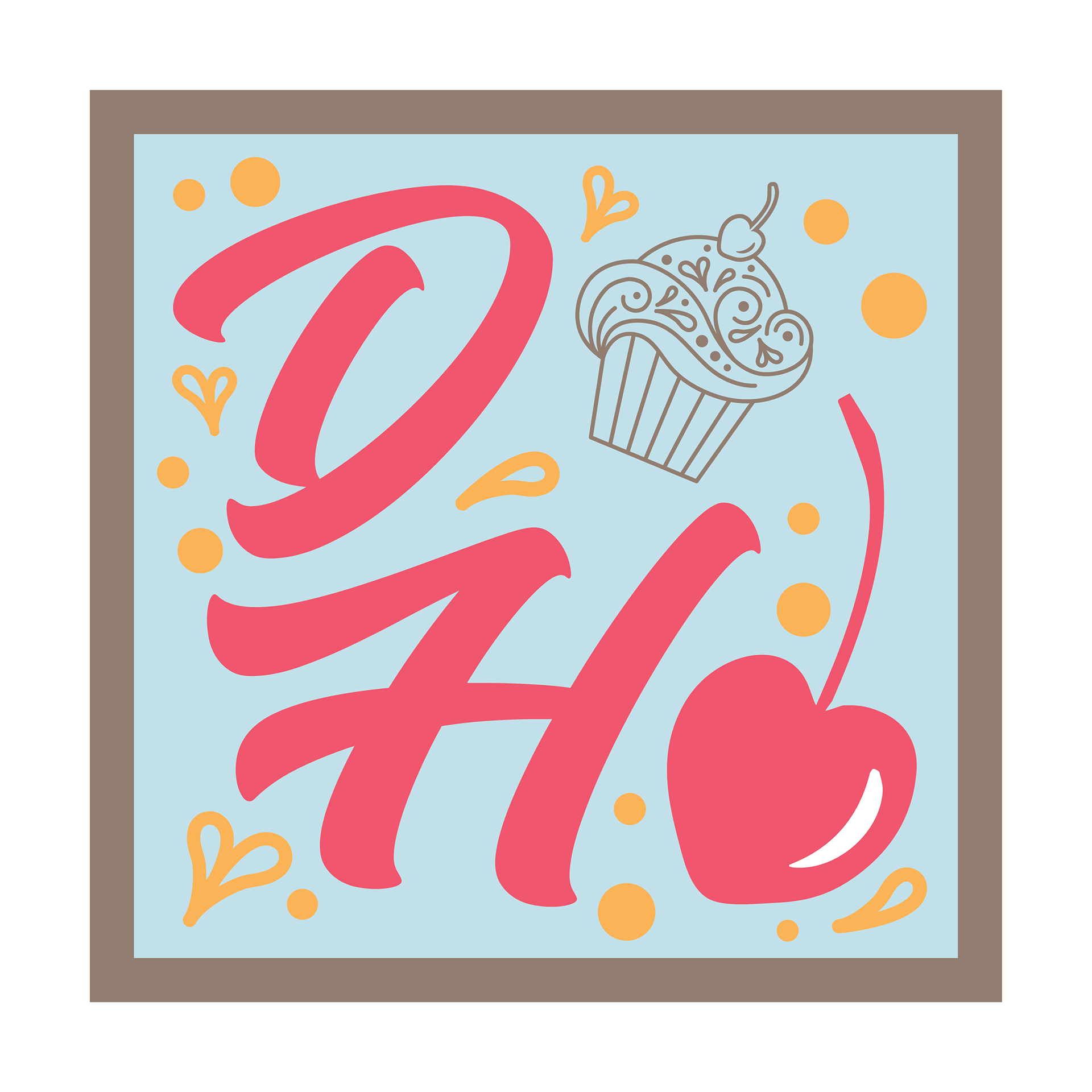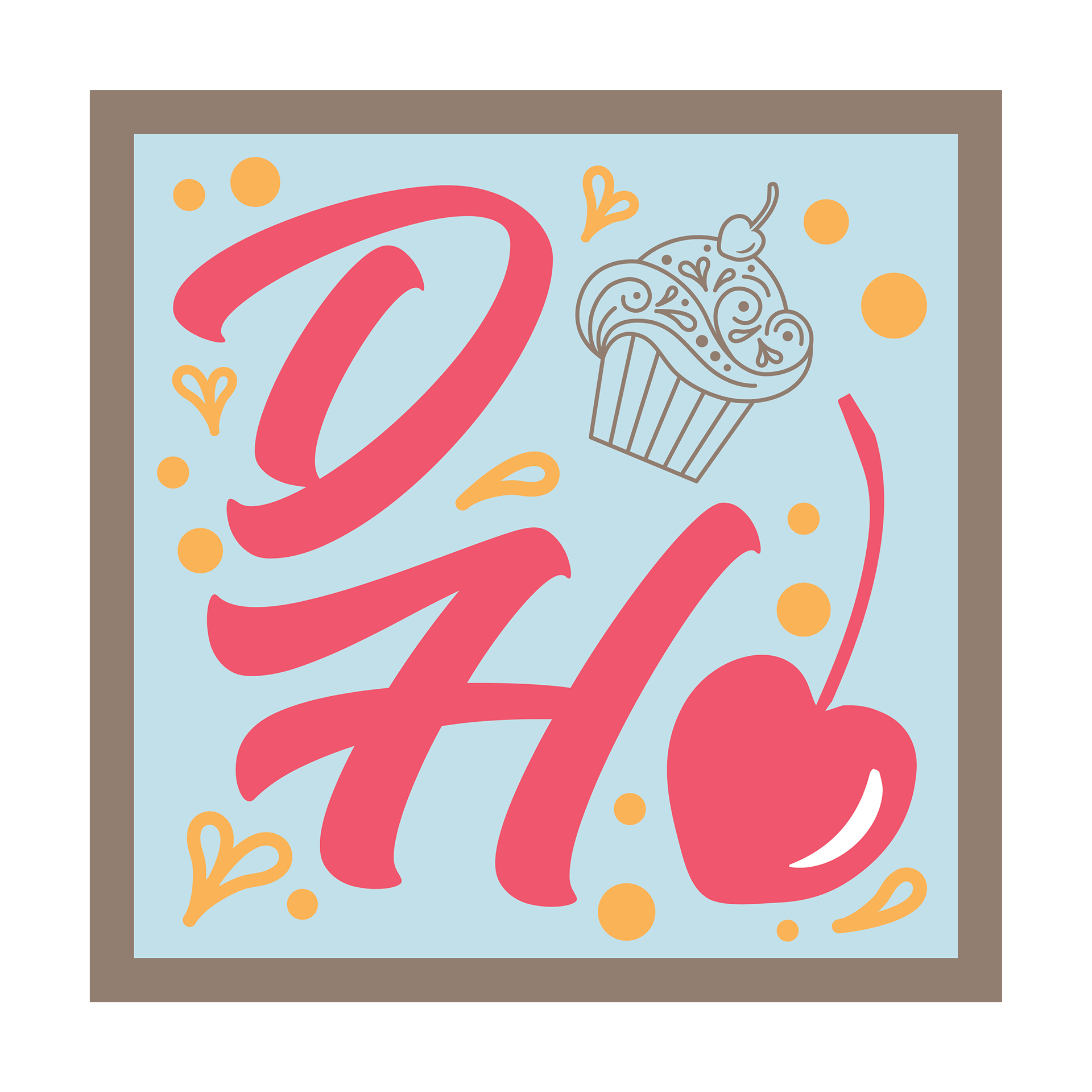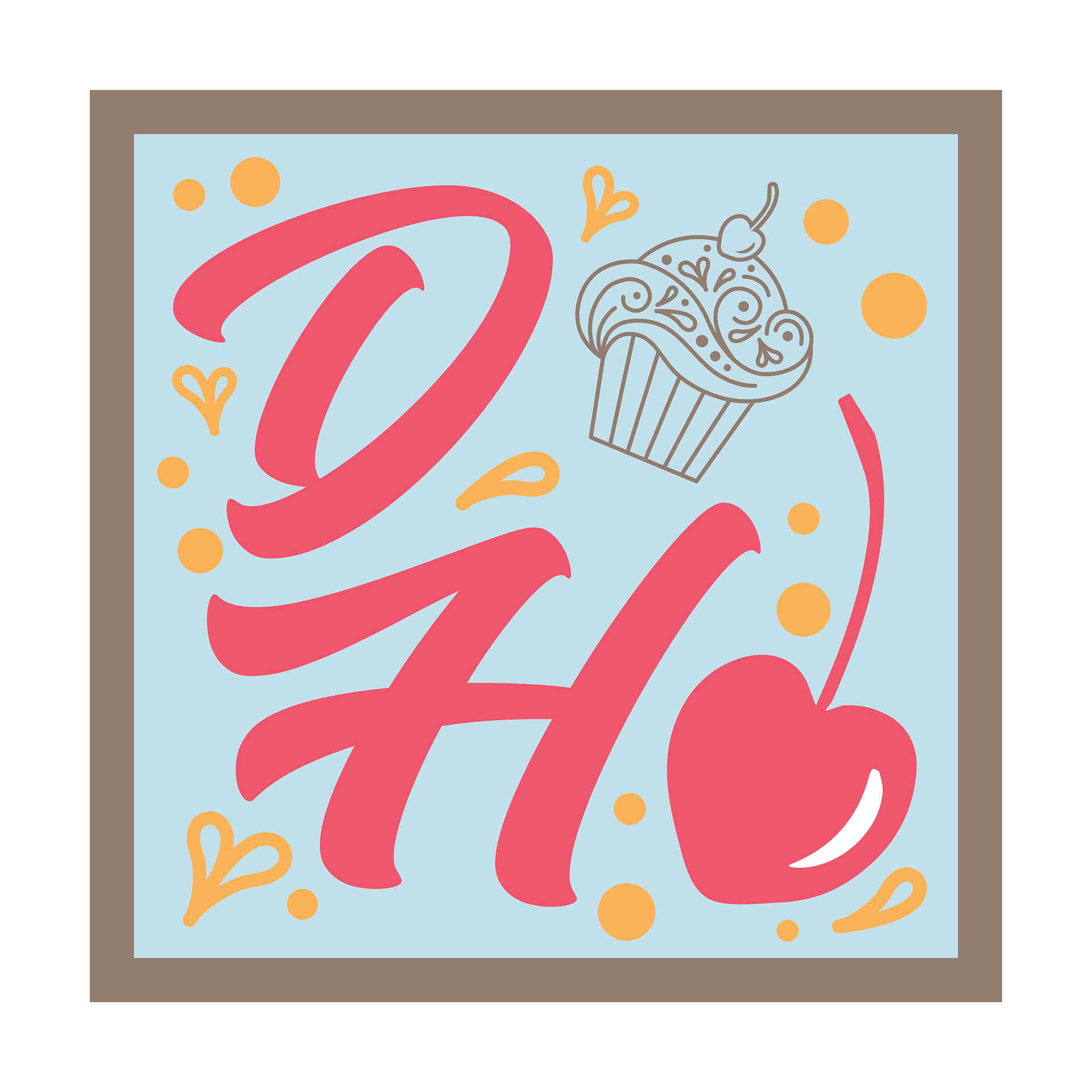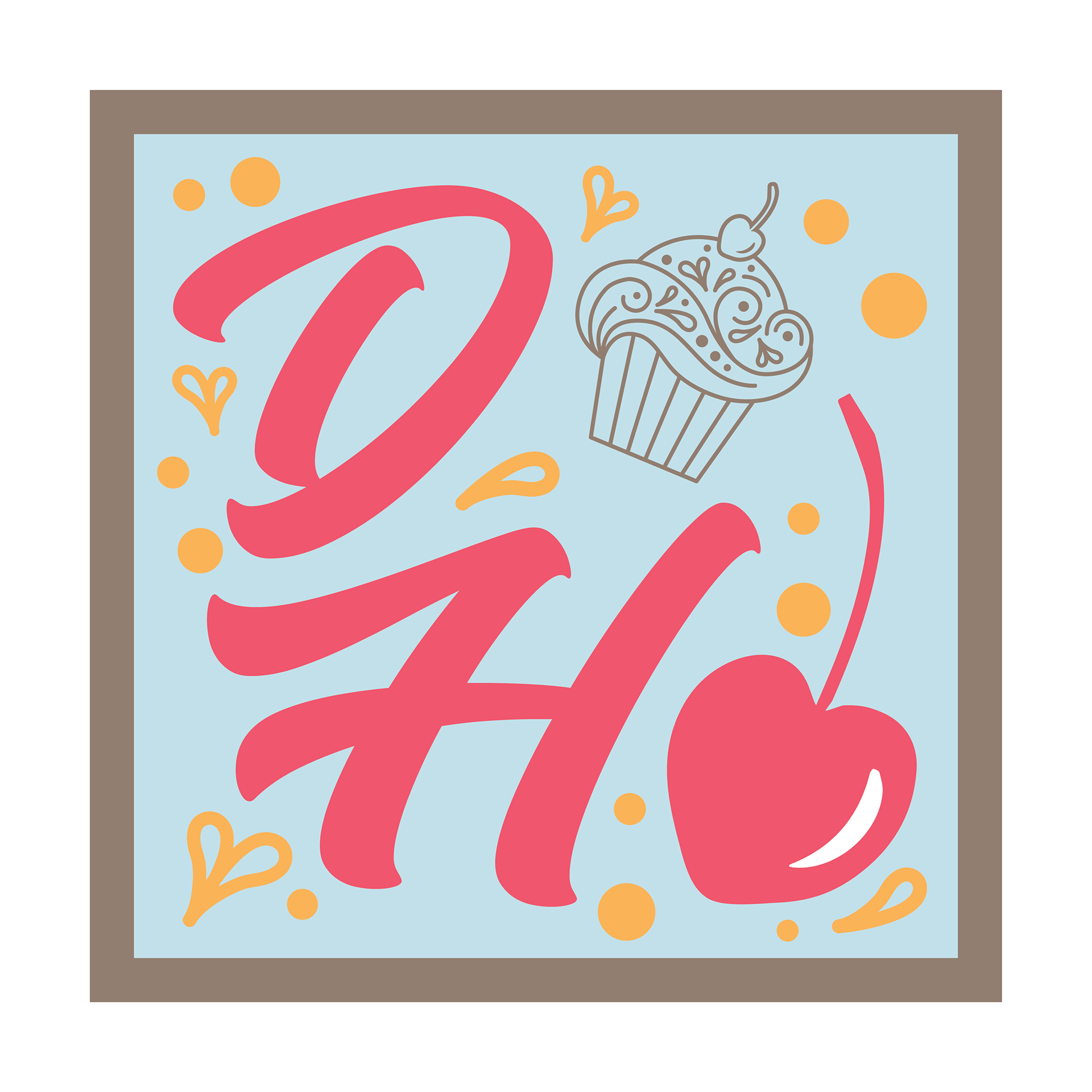 Create a Brand that would feel warm and inviting.
Create a Brand that was unique for a cupcake shop.
Create a Brand image that was readable, legit-able, and reflected the valves of the brand.